Jupiter, 19th Nov 97

Jupiter, 10th Aug 98
The different angles are due to the fixing of the connectix to my telescope. I should improve it.

Jupiter, 23rd Sept 98
The pictures are getting better!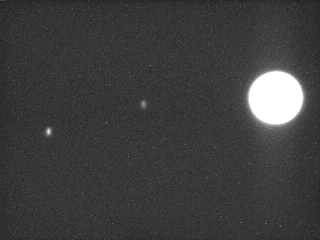 Jupiter and two of his moons. 10th Aug 98

Saturn, 18th Nov 97
Unsharp Mask

Saturn, 23rd Sept 98

Mars, 31st Aug 2003

Mars, 17th Sept 2003 Very good visible was the polar icecap.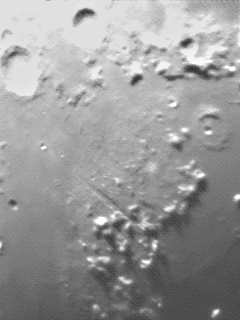 Moon, Montes Alpes and Vallis Alpes, 4th Feb 98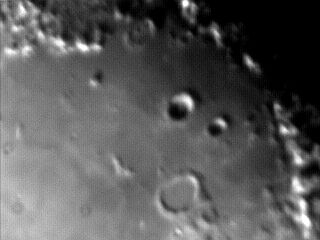 Moon, 17th Sept 2003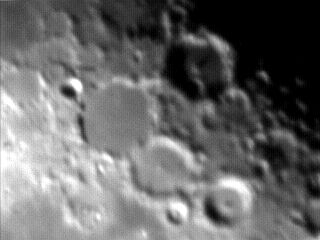 Moon, 17th Sept 2003
Some real photos:
My first photo! M13
20th May; Outdorp, Netherland
Eyepiece projection, Off-Axis Guider, 10 min. on Fujichrome Provia 1600 ASA.
My picture of the Orion Nebulae. Seeing was bad.